On Wednesday the Ways With Words Memoir Writing course starts at our house in Leygonie in the Dordogne so we are here now preparing. This involves getting the deckchairs out in the meadow and reading our tutors books: Helena Drysdale will be running the writing workshops while Ziyad Marar will run discussion groups on the whole business of who you are, why you are, how you got to this point in life and the problems of recording your memoir. I love the idea of memoir writing. We all have a life that has been precious to us and many people can benefit from the experiences. Children are often amazed that their parents and grandparents have a rich past and didn't just arrive on the earth to look after them. Social historians rely on memoirs of the days before people were blogging and tweet was the noise birds made. WRITE IT DOWN - or it will all disappear. You may find that you are the person who learns the most.
Thinking, talking and writing needs fuelling and my role is to provide drinks and food at regular intervals so when we aren't reading in deckchairs we are shopping and cooking. One of the pleasures of being in the Dordogne is that the gluts here are different to Devon's. So instead of apples there are figs, garlic, walnuts and red peppers. The tomatoes come in many colours and shapes.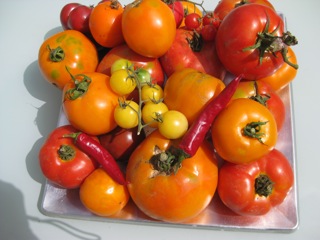 Basil grows like a weed. We left Ribérac market with our canvas bags overflowing with produce and returned to our farmhouse to find our kind French neighbours had left a big bag of tomatoes on the doorstep. Time for lots of chopping for ratatouille.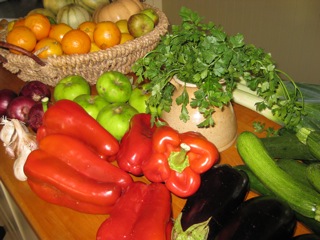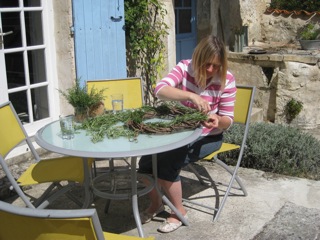 But first we'll pour ourselves a glass of our local red Bergerac wine………….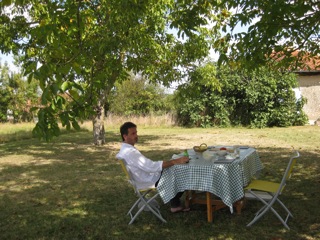 To find our more about the writing, art, reading and philosophy courses run by Ways With Words in France and Italy visit our website: www.wayswithwords.co.uk