ITALY: as soon as I type the word I sigh with pleasure. It could be because the place suggests what for me constitutes a good life: food, wine, relaxed time, conversation, sunshine, books and visual feasts. Slow living in fact. Any country that has a name for an evening stroll that involves wearing your best clothes, cafes and meeting friends is the place for me. If England went in for la passeggiata wouldn't life improve?
I feel Ways With Words' festivals involve some of the best aspects of Italian life. Sitting with a glass of wine and watching visitors and writers walk around the medieval courtyard at Dartington Hall comes quite close to la passeggiata. The stone buildings, the terraced gardens, the 14th century Great Hall, the babble of discussions about events, people sitting in groups quietly observing the passing scene, the chance to relax over a light or more substantial meal: definitely la bella vita.

At all our festivals we aim to provide a range of topics that has a wide appeal to audiences - not just topics to appeal to the programmers. Yet looking at this year's programme for our 20th festival at Dartington Hall I see many Italy-related events.

On Monday, 11 July, David Gilmour is talking about Italy's political system.

On Tuesday 12 July, Anna del Conte, the cooks' favourite cook (Nigella Lawson's guru for a start) is appearing on stage with her daughter and granddaughter to talk about food and family. Coco, her granddaughter, is her regular kitchen assistant. Lucky Coco is learning the art of Italian cookery as an apprentice to the mistress of the art. Like all Italian cooks Anna del Conte believes in good food, prepared with love and care for those she loves and cares about.

On Saturday 16 July Katie Hickman talks about 17th century Venice.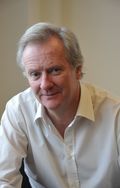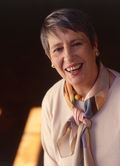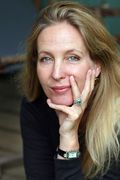 For an Italophile like me this is bliss. I'll be there at all these talks. 
 
At present I am reading two books (I usually read at least two books at once), both about Italian life. On Thursday 14 July at the festival I am interviewing Tracey Lawson who has studied the longevity of the villagers of Campodimele, so I am reading her book, A Year in the Village of Eternity. As a food editor she was particularly interested in the diet that seemed to produce such long, active, healthy lives amongst the villagers but she writes, "I discovered something much more important – how to live well."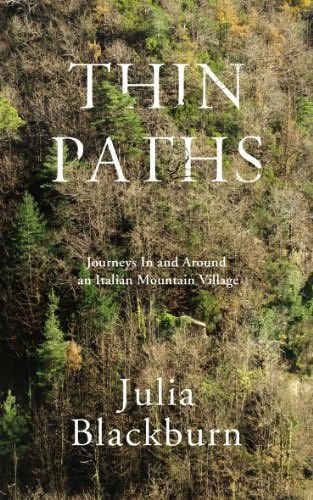 The other book that I am reading is by Julia Blackburn, Thin Paths. Julia lives with her husband, Herman, high up in the mountains of Liguria. There she has made close friends with people of all ages who have lived in the area all their lives. They tell her their personal stories as well as the history of the region. This is intermingled with incidents from Julia's own life and her insightful and entertaining observations – all related in her striking prose.
People who have been on Ways With Words' writing, reading, painting and philosophy courses in Umbria will remember Julia as an inspiring writing tutor. This year I shall be indulging my passion for Italy further in September when we return to Italy to run our usual courses. For two weeks around 25 Ways With Words people will be staying amongst hills, vineyards and olive groves at the 17th century Villa Pia. Tutors will encourage writing and painting for those who are focusing on their own creativity. Large Italian meals will be served by the four Italian chefs in the sunny courtyard. We shall marvel at the works of Piero della Francesca who was born nearby, enjoy the umber colours of the fields and buildings glowing goldenly in the early autumn sunlight. Food, wine, relaxed time, conversation, sunshine, books and visual feasts: slow living in fact. I know I am repeating myself but la vita e bella indeed.

Ways With Words courses run at Villa Pia, Lippiano, Umbria from Saturday 24 September for 2 weeks. It is possible to book for one or two weeks. A few spaces have become available. There are more details on our website wayswithwords.co.uk. Or phone Bryony on 01803 867373.

The Telegraph Ways With Words Festival takes place at Dartington Hall, Devon from 8-18 July. Come to hear the Italy related events mentioned here or any of the 160 talks which you can view online.