Does Italian food and drink make you more creative? I'm beginning to think it does.



You would think that large meals and copious wine would make you sleep but not at all. We all over eat here. Fruit, wine, beer and cappuccinos are available at all times. It could be disastrous to purposeful creative work but there's no sign of that.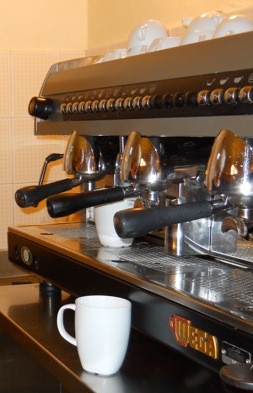 After the extensive Villa Pia buffet lunches with over 30 dishes (yesterday pasta, crostini, rocket and cheese, melon and parma ham, roasted peppers in olive oil, fennel in cheese sauce, roast chicken in olives, beef, and lots more I have forgotten – just typical home cooking in Italy) artists rush to paint the olive groves and cypress trees, writers sit on terraces scribbling purposefully; others read in deckchairs (or did that book slip from their fingers?); some swim - definitely awake in the pool. No-one is obviously snoozing.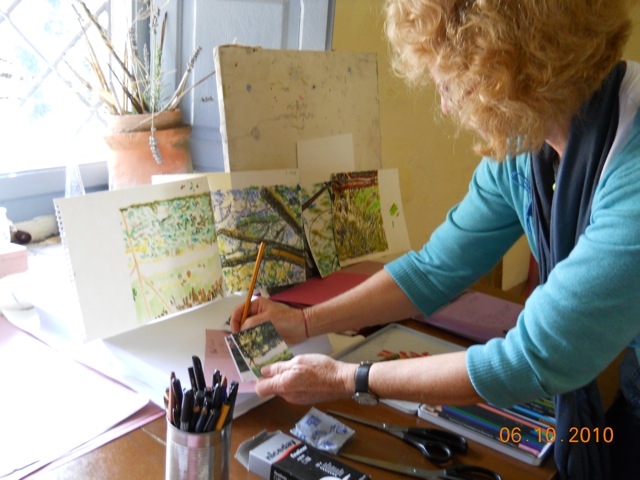 At dinner a 4 course meal is usually followed by an illustrated talk on Piero della Francesca, a film or a writer speaking on his/her work. Of course everything is optional and dosing at all times is allowed but the level of activity is astonishing.

On Fridays we have a Private View where artists display any work they want to show that they have produced here. Later writers read from their work. Proof that intake has not reduced output.

Maybe if we could ship our Italian cooks, Patrizia, Marinella, Bepe, Luciano, back to England to feed us all the time we could soon rival Tate Modern and Penguin Books for creative production. On the other hand maybe there are other factors that aid a creative life. What can they be? Perhaps a heated outdoor swimming pool with views of vines, ploughed fields, hilltop villages or maybe it's the sunny courtyard where people relax and talk together fuelled by fresh cappuccino or a glass of Multipulciano wine. The calm and peace of mist floating over hills each morning and the pink sunrises and sunsets help.

So what are the optimum conditions for a productive writing or painting life? It's a mystery but I suspect removal from everyday life with all its pressures and distractions is a good start and we certainly have that here. Another helping of tortellini?

Contact Ways With Words if you want to be whisked away from everyday life in 2011. There are always a variety of options. (Tel: 01803 86 73 73 or email admin@wayswithwords.co.uk)