Festivals are partly about wish-fulfillment. I know that a lot of people who will be coming to Dartington Hall next week are keen to see writers or broadcasters or polticians who they have always liked – or even disliked. As the festival programmer I know I have a Jim'll Fix It role. "I've always wanted to see Ben Okri or Julia Neuberger or Michael Holroyd," people say. Someone said, "I've read Lynn Barber's interviews in The Guardian for years; I can't believe she'll be there". Yes she will – and about 150 other writers.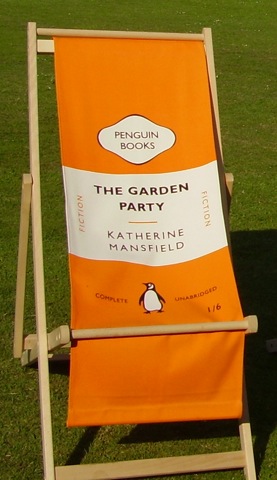 Some events fulfill fantasies people have for travel, adventure, life-changing experiences. Many people have told me that they have always wanted to go through France on a canal boat. Damien and Siobhan Horner can tell you all about that. Other visitors are closet dancers or have come out as salsa or tango dancers. They will identify with Grevel Lindop who travelled round the world following his passion for salsa. 
It is difficult for most of us to imagine living like Fiona Houston for a year in the 18th century. She left all the 21st century comforts of her beautiful Scottish manse behind and moved across the garden to her bothy. She wore the clothes, ate the food, eschewed central heating and plumbing and learnt about the hardships of 18th century life. We went to visit her in the middle of her year and signed her visitors' book with a quill. (But we did have hot showers in the house and used the usual facilities there).
Fi's book of her year is so attractive. It has loads of photos and practical information such as making string from nettles. Maybe not for everyone but it is fascinating to hear about it. (And of course you can at the festival.)
Monty Halls went in for a similar escape from the stresses of normal life when he moved into a croft on the West Coast of Scotland with his gigantic dog Reuben. His life as a crofter was filmed for a major BBC2 series. He'll show extracts from the series and tell us more about the whole-wind swept, midge-filled adventure.
Many Ways With Words customers would like to have their own books published. Some come to our writing courses in Europe for help and advice from published writers so we are delighted when someone succeeds. Chris Wadsworth was encouraged to send her stories to a publisher by James Long when he tutored a writing course in Italy. Now she has a 2 book deal for her stories about her experiences of artists and customers at her gallery in Cockermouth. She's like the Gervaise Phinn of the art world. She's coming to Dartington to talk about her book, "Hercules and The Farmer's Wife", at the festival. "Good for Chris!" we shall be shouting! (We hope she gives our writing courses a plug.)
So festivals, like books, give you the chance to live out fantasies, lead several lives vicariously. Travel, lifestyle, adventure, relationships: you can explore many different worlds from the comfort of your seat in the Great Hall or the Barn Theatre.
The Ways With Words festival at Dartington Hall begins this Friday, 10 July and lasts for 10 days. All the above writers will be speaking together with about 150 others including Graham Swift, Michael Buerk, Salley Vickers, Prue Leith. To browse through the whole programme look on-line at waywithwords.co.uk